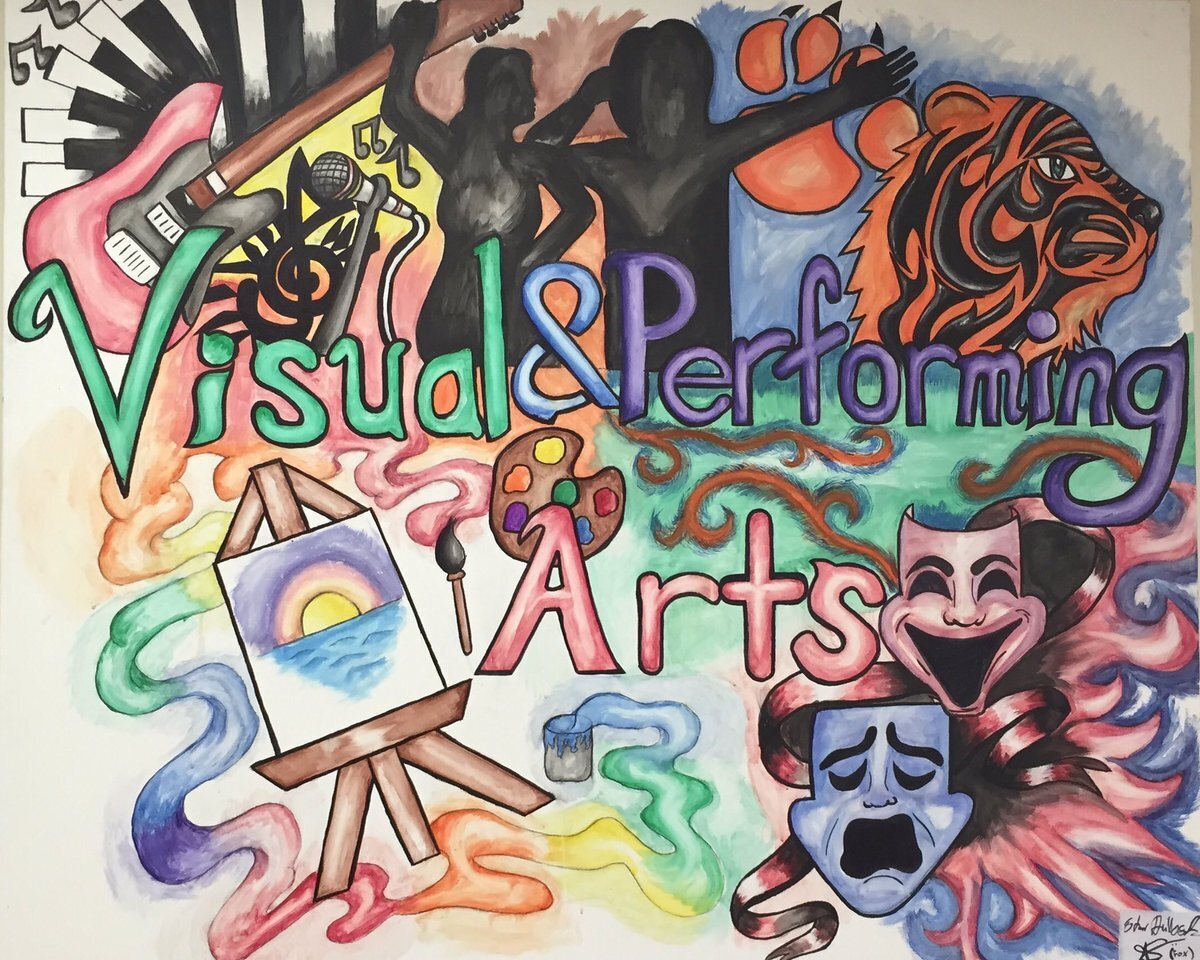 Weekly Updates
March 14, 2021
Hello VAPA Community! This is Dr. Trimis with a few announcements. Este es el Dr. Trimis con algunos anuncios. Monday is an early release day with Per. 1 starting at 9 am. El lunes es un día de salida anticipada con Period quatro a partir de las nueve.
March is Women's History Month, Music in our Schools Month, Arts Education Month, and Standing With Immigrant Families Awareness Month.
We have plenty going on this week! You may have heard we are set to return to in-person/hybrid instruction in Late April. Please join us for a Virtual Legacy Community Town Hall on Monday at 5 pm when we will discuss plans for the reopening and answer questions anyone may have. The Zoom Webinar Meeting ID is 846 5626 2731. Please be sure to complete your survey specifying hybrid/in-person or 100% online learning when we return in April on or before Friday at https://reopening.lausd.net/en/SpringRC
10-Week Grades are due from teachers this week and Progress Reports will be sent out shortly afterwards. These grades are especially important for athletes, because they determine the 2.0 GPA eligibility to participate.
Our VAPA offices are now physically open from 8AM-3PM, Monday through Friday. Please be sure to make an appointment if you need to stop by, pick up technology, and/or turn in any forms. Appointments can be made by calling the school at 323-357-7531. Please be sure to download the daily pass app for screening and adhere to LA County Public Health guidelines such as wearing a mask. The daily pass app can be downloaded at dailypass.lausd.net
On March 8, we will resume in-person tutoring, on a limited basis on campus daily from 2:30-3:30 pm. Tutoring is 1-1 and once a week. Please all the office at 323-357-7531 to reserve a tutoring time. All students must have a negative COVD19 test, and follow all CDC guidelines including mask wearing.
Sports teams have started practice after school and have upcoming games. Not all sports will be playing this Spring. All students participating in sports program must have a completed sports packet including an approved physical and must have a weekly COVID19 test with a negative result.
COVID19 testing is being offered at several sites in the district including Legacy. All district staff, students, and their families may participate in the free testing program. For an appointment, go to https://achieve.lausd.net/covidtesting I also encourage you to look for messages regarding COVID19 vaccine availability. Currently, teachers, staff members, and community members 65 and older are eligible to receive a vaccine.
Looking ahead, Spring Break will beginning with the Cesar Chavez holiday on March 26 and continue through April 4.
Please call the Support Helpline at (213) 443-1300 or call us a VAPA at 323-357-7531 for assistance. You may also send a message to me at etrimis@lausd.net  , call and leave a message or text at 323-596-7531, or leave a message at our parent request system at www.bit.ly/parentrequestenglish  or www.bit.ly/parentrequestspanish . Please go to www.vapalegacy.net for information and updates.
Have a great week and I will see you at school online.
Take Care,
Dr. Edward Trimis, Principal
American Red Cross Month. Uncover your inner hero. honor and celebrate the everyday heroes who help fulfill the mission of the American Red Cross. http://www.redcross.org/about-us/red-cross-month
Arts Education Month based on the words of President Kennedy "To further the appreciation of culture among all people, to increase respect for the creative individual, to widen participation by all the processes and fulfillments of art – this is one of the most fascinating challenges of these days."
Multiple Sclerosis Awareness Month promotes an understanding of the scope of the disease. https://mymsaa.org
Music in Our Schools Month communicates the importance of music in the learning experience. Sponsored by The National Association for Music Education, https://nafme.org
National Middle Level Education Month encourages middle schools to focus on the educational needs of early adolescents. Sponsored by the National Association of Secondary School Principals. www.nassp.org
National Nutrition Month. Make informed food choices and develop sound eating and physical activity habits. www.eatright.org
National Save Your Vision Month promotes eye health, awareness around digital eyestrain and the importance of receiving regular, comprehensive eye exams from a doctor of optometry. https://www.aoa.org
National Social Work Month is an opportunity for social workers across the country and their allies to turn the spotlight on the profession and highlight the important contributions they make to society. https://www.socialworkers.org
National Women's History Month celebrates the rich and inspiring heritage of the contributions of women to the United States. For information and materials, visit National Women's History Project at www.nwhp.org Board Rule 1102.
We Are One: Standing with Immigrant Families Awareness Month was designated by the LA School Board to increase and improve resources for students, staff, and families, and develop supports for post-graduate college and career opportunities for undocumented students.