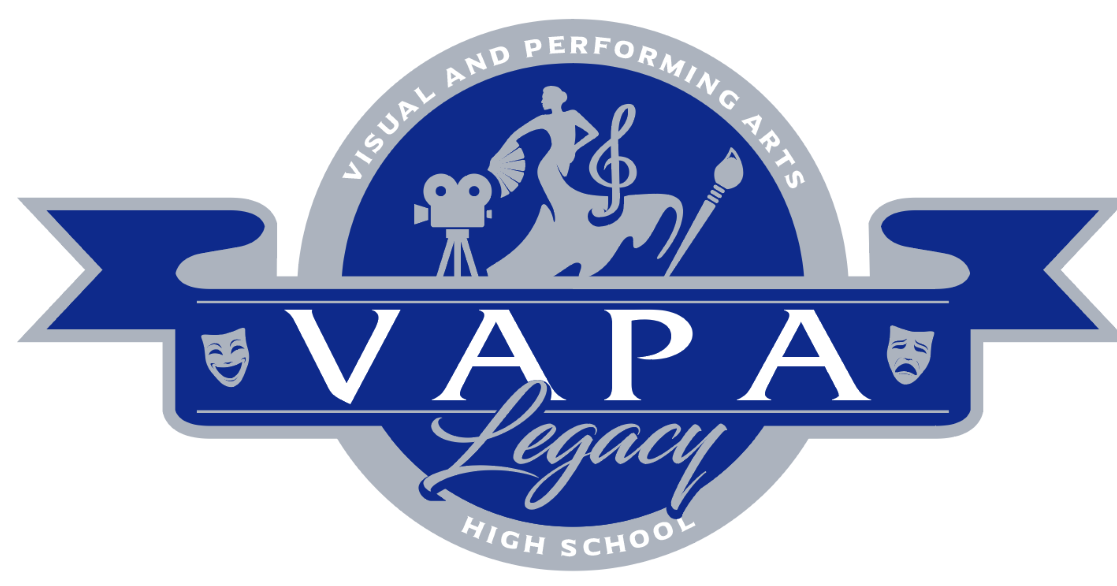 LEGACY SH VAPA
(323) 357-7531
1/23/22
Hello VAPA Community. This is Dr. Trimis.
Hola, comunidad de VAPA.  Este es el Dr. Trimis.
Monday is a Late-Start Day with Period 1 beginning at 9:30 am.
As we move into our 3rd week of school, we continue to strive to provide a safe and COVID-free learning environment through extensive testing, monitoring, and promoting vaccinations.
Please note we will have Coffee with the Principal (Zoom) on Wednesday, Jan. 26, 2022, at 1 pm. We will review COVID Updates and Protocols and have some VAPA Updates.
Meeting ID: 833 5509 5812    Passcode: 2022    https://bit.ly/3GKza89
We need all of our students to return textbooks and novels from their Fall classes except for Spanish classes. The textbooks are needed for the new students. Any textbooks and novels. Not returned will stay on student records and eventually will result in a fee if not returned. Thank you.
We have still have space in our new California Cadet Corps program, open to any students during Zero Period and 9th and 10th graders during Per. 1 as space allows. We are also enrolling any students at VAPA who play an instrument in our new afterschool music program run by the Harmony Project. The Harmony Project provides music instruction led by professional musicians or Teaching Artists. Please go to our website and social media platforms, call us at school, or e-mail me for more information and how to enroll in these programs.
We continue to encourage all of our students to be vaccinated against COVID19 for their safety and the safety of their families, community, and our VAPA community. Vaccinations continue to be offered by LAUSD as well as required weekly testing at school for all students and staff. Our next round of Mobile Vaccination Clinics at Legacy will be on February 4 and 25. Please note that close contacts who are fully vaccinated are exempted from quarantine. If you have any questions, please call us at VAPA or e-mail me.
Please check our website (www.vapalegacy.net) and social media, and be on the look-out for messages , emails, and texts from us for important updates. You can always call us at 323-357-7531 or e-mail me at etrimis@lausd.net if you have any questions.
Have a great week, and, I'll SEE YOU AT SCHOOL!
Take Care,
Dr. Edward Trimis, Principal