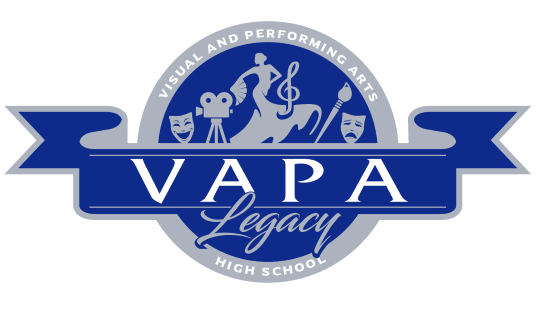 LEGACY SH VAPA
(323) 357-7531
2/20/22
Hello VAPA Community. This is Dr. Trimis.
Hola, comunidad de VAPA.  Este es el Dr. Trimis. Monday is a school holiday and Tuesday is a regular day. El lunes es feriado escolar y el martes es un día normal.
February is Black History Month. Congratulations to all of our wonderful performers and presenters who participated in our Black History Month Celebration last Friday!
Parent Conference Night is online and is February 24 from 5 to 7 pm.
Please note that beginning Tuesday, February 22, at LAUSD campuses, masks outdoors are optional for employees and students. Masks still must be work indoors in offices, hallways, classrooms, and any other indoor spaces.
We have TUTORING for most subjects throughout the week at various times at VAPA. Check out the tutoring schedule online at our website and social media sites.
Students have the opportunity to clear detentions every day at lunch and afterschool on select days. Please get more info at the VAPA office.
Congrats to our Winter Sports Teams who playoffs to the CIF Championships. Good luck in the post season and good luck to all the Spring Sports teams just starting their regular seasons.
We continue to encourage all of our students to be vaccinated against COVID19 for their safety and the safety of their families, community, and our VAPA community. Vaccinations continue to be offered by LAUSD as well as required weekly testing at school for all students and staff. If you have any questions, please call us at VAPA. Please note that per LAUSD policy all students on campus this Fall must be vaccinated. Unvaccinated students will enroll in City of Angels or one of the LAUSD online academies. School staff will be adjusted according to the on-campus enrollment count.
Please check our website (www.vapalegacy.net) and social media, and be on the look-out for messages , emails, and texts from us for important updates. You can always call us at 323-357-7531 or e-mail me at etrimis@lausd.net if you have any questions.
Have a great week, and, I'll SEE YOU AT SCHOOL!
Take Care,
Dr. Edward Trimis, Principal