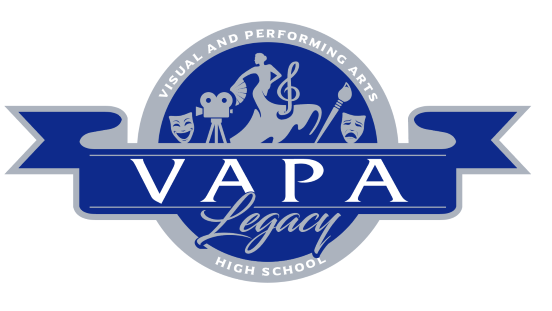 LEGACY SH VAPA
(323) 357-7531
5/24/22
Hello VAPA Community. This is Dr. Trimis.
Hola, comunidad de VAPA.  Este es el Dr. Trimis.
Open House is this Thursday, May 26, 5:30-7 pm. I hope you can join us. Springfest 2 is this Friday at 6:30 pm in the MPR. Please join us for our dance and vocal music performances.
Congrats, Legacy VAPA Mariachi and Showchoir groups who placed 1st and 2nd in their divisions in the Music in the Parks Festival at Knott's Berry Farm on Saturday. Congrats to our Legacy Softball Team who finished their season as the D1 Runner-Up in the CIF Championship Game also on Saturday. Our Legacy Baseball Team is playing in the CIF Championships this Friday against Wilson HS at Birmingham High School.
Looking forward, there is no school May 30, Senior Recital Honors auditions are May 31 at 3:30 pm, Senior Recital is June 1 at 6 pm, Grad Nite is June 3, Senior Awards Gala is June 6, Senior Clearance Day, cap and gown distribution, and cap decorating is June 7, June 8 is Senior Breakfast and Graduation Practice, Senior Picnic is June 9, Graduation is June 10, and Legacy Sports Day is June 11. June 7 and 8 are finals days, June 9 and 10 are minimum days.
Please check our website (www.vapalegacy.net) and social media, and be on the look-out for messages, emails, and texts from us for important updates. You can always call us at 323-357-7531 or e-mail me at etrimis@lausd.net if you have any questions.
Have a great week, and, I'll SEE YOU AT SCHOOL!
Take Care,
Dr. Edward Trimis, Principal