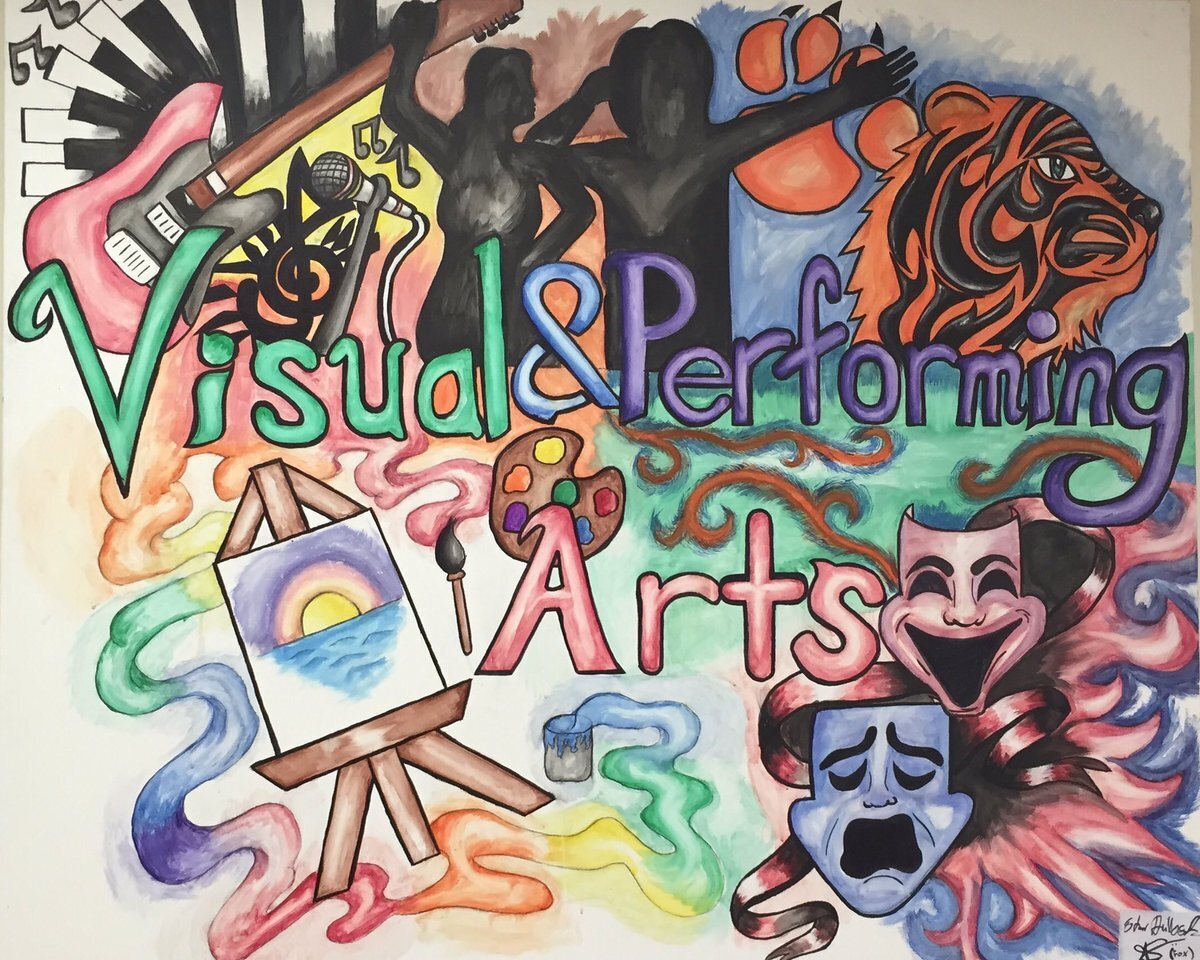 Weekly Updates
Feb. 7, 2021
Hello VAPA Community! This is Dr. Trimis with a few announcements. Este es el Dr. Trimis con algunos anuncios. Monday is an early release day with period 1 starting at 9 am.  El lunes es un día de salida temprana con el período uno que comienza a las nueve de la mañana.
February is Black History Month. Black History Month was created in 1926 as a month-long celebration to reflect on the history, teachings and achievements of African Americans. www.africanamericanhistorymonth.gov
We are concluding our first mark-reporting period of the semester and teachers will be submitting grades this week. This is a good time for students and families to check-in with their teachers to be sure they are clear about requirements for every course. Our goal is for students to receive a C or better in every class.
Please note our offices and the school campus will not be open at this time and we are working remotely. We will be on campus occasionally to distribute technology, yearbooks, and textbooks. All distributions will be "contactless", ideally materials will be placed in car trunks in front of the Welcome Center.
Please note the district is looking at various options for next year's school calendar and is seeking input from the community. We will share the options at our next Coffee with the Principal meeting.
COVID19 testing is being offered at several sites in the district including Legacy. All district staff, students, and their families may participate in the free testing program. For an appointment, go to https://achieve.lausd.net/covidtesting
Please call the Support Helpline at (213) 443-1300 or call us a VAPA at 323-357-7531 for assistance. You may also send a message to me at etrimis@lausd.net  , call and leave a message or text at 323-596-7531, or leave a message at our parent request system at www.bit.ly/parentrequestenglish  or www.bit.ly/parentrequestspanish . Please go to www.vapalegacy.net for information and updates.
Have a great week and I will see you at school online.
Take Care,
Dr. Edward Trimis, Principal
¡Hola, comunidad de VAPA! Este es el Dr. Trimis con algunos anuncios. El lunes es un día de salida temprana con el período 1 que comienza a las 9 am.
Febrero es el Mes de la Historia Afroamericana. El Mes de la Historia Negra se creó en 1926 como una celebración de un mes para reflexionar sobre la historia, las enseñanzas y los logros de los afroamericanos. www.africanamericanhistorymonth.gov
Estamos concluyendo nuestro primer período de informe de calificaciones del semestre y los maestros enviarán calificaciones esta semana. Este es un buen momento para que los estudiantes y las familias se comuniquen con sus maestros para asegurarse de que tienen claros los requisitos de cada curso. Nuestro objetivo es que los estudiantes reciban una C o mejor en cada clase.
Tenga en cuenta que nuestras oficinas y el campus de la escuela no estarán abiertos en este momento y estamos trabajando de forma remota. Estaremos en el campus de vez en cuando para distribuir tecnología, anuarios y libros de texto. Todas las distribuciones serán "sin contacto", idealmente los materiales se colocarán en los baúles de los automóviles frente al Centro de Bienvenida.
Tenga en cuenta que el distrito está buscando varias opciones para el calendario escolar del próximo año y está buscando opiniones de la comunidad. Compartiremos las opciones en nuestra próxima reunión de Café con el Director.
Las pruebas COVID19 se ofrecerán en varios sitios del distrito, incluido Legacy. Todo el personal del distrito, los estudiantes y sus familias pueden participar en el programa de prueba gratuito. Para una cita, vaya a https://achieve.lausd.net/covidtesting
Llame a la Línea de ayuda de soporte al (213) 443-1300 o llámenos a un VAPA al 323-357-7531 para obtener ayuda. También puede enviarme un mensaje a etrimis@lausd.net, llamar y dejar un mensaje o texto al 323-596-7531, o dejar un mensaje en nuestro sistema de solicitud para padres en www.bit.ly/parentrequestenglish o www.bit .ly / parentrequestspanish. Visite www.vapalegacy.net para obtener información y actualizaciones.
Que tengas una gran semana y te veré en la escuela en línea.
Cuídate,
Dr. Edward Trimis, director